[vc_row row_height_percent="0″ overlay_alpha="50″ gutter_size="3″ column_width_percent="100″ shift_y="0″ z_index="0″ enable_top_divider="default" top_divider="step" shape_top_h_use_pixel="true" shape_top_height_percent="55″ shape_top_color="color-uiui" shape_top_opacity="100″ shape_top_index="0″][vc_column width="1/6″][/vc_column][vc_column width="4/6″][vc_single_image media="47337″ media_width_percent="100″ media_ratio="sixteen-nine" alignment="center" shape="img-round" radius="std"][/vc_column][vc_column width="1/6″][/vc_column][/vc_row][vc_row row_height_percent="0″ override_padding="yes" h_padding="2″ top_padding="1″ bottom_padding="0″ overlay_alpha="50″ gutter_size="3″ column_width_percent="100″ shift_y="0″ z_index="0″ top_divider="step"][vc_column width="1/6″][/vc_column][vc_column column_width_percent="100″ align_horizontal="align_center" gutter_size="3″ override_padding="yes" column_padding="1″ overlay_alpha="50″ shift_x="0″ shift_y="0″ shift_y_down="0″ z_index="0″ medium_width="0″ mobile_width="0″ width="4/6″][/vc_column][vc_column width="1/6″][/vc_column][/vc_row][vc_row row_height_percent="0″ overlay_alpha="50″ gutter_size="3″ column_width_percent="100″ shift_y="0″ z_index="0″ top_divider="step"][vc_column width="1/6″][/vc_column][vc_column width="4/6″][vc_column_text]
Experienced finance consultants help scaling businesses grow faster. Here are 5 signs you may need one now.
Recruiting full-time finance talent isn't always the right next move for a fast-growing scale-up for several reasons. Sometimes companies need short-term expertise for a special project like year-end. Other times businesses need highly-experienced leadership that may be too costly.
Whatever the reason, the start-ups and scale-ups we work with bring in accounting or finance consultants at different junctures in their growth journey to overcome challenges. Here are five common signs that a financial consultant might be exactly what you need.
1. Your month-end close process takes longer than 10 days
If your accounting team is taking longer than 10 days to close the books at month-end, an accounting consultant can help.
If month-end closing takes more than 10 days, chances are that quarterly and yearly closing is taking even longer. You also likely have some valuable team members stuck in the weeds and unable to hit their other deadlines.
In this case, a consultant with full-cycle accounting experience can quickly step in to both manage the process, assess the cause of the delays and make improvements. Experienced accounting and finance consultants can quickly review your MQY-end close and reporting processes to identify skills gaps, duplicate efforts and system redundancies, and then help you substantially cut down on close time. Interim support can also alleviate the recurring stress on your accounting team, helping them meet looming deadlines and freeing you up for more strategic initiatives.
2. Your finance function is highly manual and you're exploring new systems
NetSuite, Dynamics or Sage Intacct are often the right next step for growing scale-ups. But implementations are trickier than they may seem!
If your company has finally outgrown its basic accounting system and you are researching or implementing a new ERP system, you might want to consider hiring a specialized finance ERP consultant to help you with this significant change management.
Finance ERP consultants can act as your Subject Matter Expert from assessment to "go-live" and beyond. Changing systems requires a lot of research, planning, and often complex execution, yet many companies unknowingly take costly shortcuts in order to speed up the implementation process. A specialist ERP consultant can save time and money by guiding you through critical phases and eliminating any rework post go-live. At Clarity, we have a roster of fractional ERP systems specialists that can onboard onto your team in as little as 48 hours.
Need an ERP Consultant Now? Let's Talk
3. You're planning to IPO
Navigating your first IPO is daunting. An experienced public company financial consultant can set you up for success.
Preparing for your IPO can take several years, but the hardest work happens in the final stretch. Prior to listing publicly, there is extensive planning, strategic and review activities required in order to successfully list on a public exchange. A finance consultant specializing in public company listings will bring knowledge and experience to support a CFO and team in ensuring a successful outcome. They can help with everything from reporting conversions and SOX controls implementation to prospectus writing and financial deck preparation.
We work with several consultants who specialize in helping growth companies assess IPO readiness and prepare them to go public. We recently placed a finance consultant at a real-estate company who first supported the company by reviewing their tax and compliance reporting and then worked with them to bring in a SOX Consultant to lead the finance team through the design, documentation, and internal controls needed to prepare for their IPO.
4. You're making your first (or 2nd or 3rd…) acquisition
An M&A deal is a big investment and a lot of work, especially after the deal closes. It pays to be prepared.
Once an agreement is made and a merger begins, there is a lot of due diligence required. There are systems that need to be integrated, staff that needs to be trained, and numerous other factors to consider that your team may not have the experience or bandwidth to handle. An experienced finance consultant can help you prepare, train your team and provide execution support to ensure a smooth merger of data, systems and teams.
5. You are unable to hold on to permanent staff
Getting the foundation right is critical to a successful permanent hire.
If your finance team has been a revolving door of resignations, you may have to stop, take a step back and assess your foundations in order to find the right path forward.
Experienced consultants understand which questions to ask to uncover issues, can delve deep to find root causes and are able to quickly right side projects that might be coming off the rails. Consultants are used to fighting fires, assessing critical situations and are prepared to add value within days of onboarding, so your team is supported and your perm hiring can get back on track quickly.
Ready to learn more about finance consultants?
It's not always feasible to hire a full-time resource if you only need support on an interim basis. This is why finance consultants are such valuable resources when you're scaling up. If your business is experiencing any of these growing pains, get in touch! We can help you find a specialized finance consultant to see your projects through to completion and get you closer to meeting your goals.
---
Need a finance or accounting consultant now?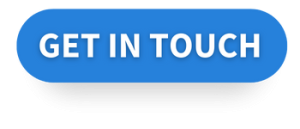 [/vc_column_text][/vc_column][vc_column width="1/6″][/vc_column][/vc_row]