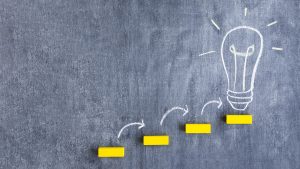 If you're an accountant in Toronto who has extensive experience in one industry, but is now looking to work in a new and different industry, you know (or else, are about to learn) that making that kind of move can sometimes be a real struggle. You may have worked for several years in the finance division of a manufacturing company, and now, for whatever reason, you'd like to find work in the telecommunications sector. You think your skills in, let's say, variance analysis can easily be transferred to another industry; accounting is accounting, after all, whether we're talking about widgets or cable television packages. Isn't that right?
Unfortunately, your skills might be transferable, but your experience isn't — or so you find yourself being told, time and again, by different prospective employers. Most employers want their accounting and finance professionals to have had practical working experience in their industry, so that they already know the lay of the land — the specific drivers and challenges of that industry. And the fact is that it's a buyer's market: there are probably plenty of other candidates who already have lots of work experience in your desired industry, and who have their eyes on the same jobs you're applying for. It's the classic dilemma: you need some experience in order to be able to qualify to work in the field, but your lack of experience is preventing you from even getting your foot in the door, so that you can start to build that experience!
But don't despair. Switching industries doesn't have to be an impossible task. Here are some important tips for accountants in Toronto looking to change industries that will make their transition an easier one.
1.  Be honest, be humble
In most cases, honesty is the best policy, and this is no exception. Your lack of experience is the proverbial elephant in the room during the hiring process — it's not something you're going to be able to deny or hide from potential employers, who are going to want to address it early. You're much better off acknowledging right off the bat that you don't have the exact kind of experience that they're looking for, rather than trying to sell them on the idea that your previous six or seven years of working in the public sector, for example, is directly applicable to a position in the hospitality industry. That's not to say that your previous experience can't be put to good use or that you can't leverage your non-industry work history in other ways. But you should first be honest about your unconventional background.
2.  Exhibit passion
It's critically important that you explain to employers why you want to change industries. What is it about the industry you want to work in that excites or interests you? In what ways is it a better fit for you than the industry in which you were previously employed? Find ways to connect your interest to your personal story and work background, so that it makes sense, to both you and potential employers, why you're looking to work in the new industry.
Also, you need to be able to convince employers that you are genuinely enthusiastic about the industry of your choosing (and that you're not just desperate to find work wherever you can find it, no matter how ill-suited it might be for you). Show employers that you're deeply passionate about their business. Don't underestimate the power of passion and desire — they go a long way with many people when they are evaluating you.
3.  Target specific industries
When changing industries, it pays to be selective. For example, if you're interested in finding an accounting job in the tech industry, don't just apply indiscriminately to every job opening that you can find in the tech sector in Toronto. Rather, identify the specific industries within that broader field (e.g., security, health and medical technologies, mobile gaming) that most appeal to you, and target available positions in those more narrowly defined industries. Lower-profile industries, in particular, would be ideal places for you to look.
4.  Hit the books
You might not yet have work experience in your desired industry, but you should have a working knowledge of it. Bury yourself in the financial statements of different companies in the industry you want to work in. Learn them inside-out, so that you can hold an intelligent conversation with your employers about their businesses.
Read textbooks, newsletters, blogs, journals, white papers, and any other professional literature that you can find in order to brush up on current developments and conditions in your desired industry. You should be familiar with the major trends, opportunities, and issues facing your potential employers today. Don't just describe yourself as a "quick learner" — show them that you've already done your homework. Prove to them that whatever learning curve you may need will be a short one, because you've done most of your studying and preparation beforehand.
5.   Different industry, same function
Another way of getting around your lack of experience in the new industry you want to work in is by looking to transfer into the same functional area. If you did financial reporting at your previous job — let's say, in manufacturing — and you want to find work in the non-profit sector, look for openings in financial reporting among not-for-profits. In this case, your previous history in financial reporting will be considered an asset, which can quite possibly offset your inexperience in non-profit. And frankly, it can be very difficult to switch both functional areas and industries –for example, if you're trying to go from financial reporting in your current industry to planning and analysis in your desired industry. In addition to frowning at your lack of relevant experience, hiring authorities will see you as having limited transferable skills, which will leave you at a double disadvantage.
6.  Work on contract
If you're having a hard time getting your foot in the door in your desired industry, consider contract work. Employers who may be attracted to your skillset, but are scared off by your lack of industry experience, will generally be more willing to take a chance on a less experienced hire for a contract position than for a permanent, full-time position. As we've mentioned before on this blog, contracts can be a great way for you to acquire invaluable experience that you can later parlay into longer-term work.
7.  Network
Start networking with people in the industry you want to work in. And don't be shy about contacting individuals directly for advice. I can't tell you the number of times I've had people call me up, wanting to talk to me about recruiting as an industry. Like most folks, I'm eager to help — I become their conduit into this business. But it starts with you taking the initiative.
Switching industries can sometimes be challenging. It requires a little bit of patience, and a lot of creativity and application. But if you're an accountant in Toronto looking to make a change from one industry to another, these seven tips can make all the difference.